BRIAN SCHAD®
The Official Brian Schad Commodity Futures
& Options Trading Corporation Website
Commitment to Trading Excellence
Comprehensive Commodity Futures Trading Strategies
Welcome  Benvenuti 

歡迎

 

Velkommen

  ترحيب 

Welkom

  Bienvenue  

ברוכים הבאים

 

歓迎

 

добро пожаловать

 
Greetings, this is Brian Schad.  I have been trading the commodity futures markets consistently for 25 years.  I have offered my trading strategies to the public since the summer of 1996.  Maybe I can be of assistance to you.  However, before you even consider the advice of Schad Commodity, you must know all commodity futures and options trading involves substantial risk of loss.  It is not suitable for everyone.  You must only trade with "risk capital" and do so responsibly.  If you require further assistance, please contact me personally.  All the best for future success.  ~  Brian Schad, President · Schad Commodity Futures & Options Trading Corporation
The Schad Commodity Futures & Options Trading Corporation website is Brian Schad's official and original Internet presence for commodity futures trading.  Here you will learn all about one of the futures trading industry's longest running newsletters by Brian Schad, and the advanced futures trading home-study workshop available to you to become completely acquainted with the Schad Commodity-style trading techniques.  You are visiting one of the very first commodity trading newsletter websites among his peers in the futures & options trading world that remains on-line to this day.
Follow Schad Commodity's recommended agricultural and financial futures & options trading position's newsletter results right here daily (see below), and also find Schad Commodity as the 3rd Place finisher of 25 international participants in the world renown 2014 Altegris International Commodity Trading Championship (click here).   The Schad Commodity blog is also recognized, and has been selected by "Feedspot," as one of the Top 20 Futures Trading Blogs on the web.  No other commodity futures trading website and social media will keep you better informed about the markets we consume and use in our everyday lives.  Let Schad Commodity keep you up to date.
More information about Schad Commodity's consultation, newsletter service, and free offerings will be found by exploring this website.  Thank you for your consideration to diversify your investment portfolio with agricultural commodity futures and teaming-up with Schad Commodity as your trading partner.
---
Commodity Futures Trading Commentary

by

Brian Schad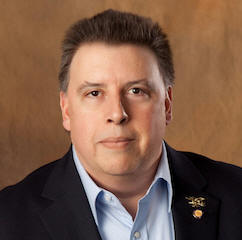 Once each month, usually on the first Friday evening, we'll update our personal weekly commodity trading charts and review them for changes in "net long" or, "net short" holdings between the big commercial commodity traders, large speculators, and the usually uninformed public. This is our professional analysis of "the bigger picture" and current dynamics for each market which provide a spyglass view of the BIG commercial traders and what they are currently doing to influence the futures markets.
As you may already know, insider trading with stocks on Wall Street is very illegal. However, in the commodity trading industry, large/commercial traders MUST report their positions EACH WEEK to the CFTC regulatory body, hence, we monitor them on a weekly basis. Although the futures markets themselves will ultimately provide the most accurate illustration of trend, these (weekly) charts we've identified, serve to forewarn us of the next possible bigger move.
Here are the commodity markets which illustrate their bigger changing picture:
UP Trending Futures Markets:  US Dollar Index, Gold, Silver, and Japanese Yen
DOWN Trending Futures Markets:  Cocoa, Cotton, Feeder Cattle, Lean Hogs, High-Grade Copper, Live Cattle, Sugar, British Pound and Soymeal
ALL COMMENTARY IS CONSIDERED OPINION & VIEWS FROM THE AUTHOR AND NOT A SOLICITATION OF ANY SECURITIES. THE RISK OF LOSS IN TRADING COMMODITY INTERESTS CAN BE SUBSTANTIAL. YOU SHOULD THEREFORE CONSIDER WHETHER SUCH TRADING IS SUITABLE FOR YOU IN LIGHT OF YOUR FINANCIAL CONDITION.
---
Schad Commodity's Trading Results — Last 10 Trades | 19 September 2019, 3:30pm CST
Trades below inclusive of $5.00 per side commission and only representative of a limited period of time throughout the year.  Open profit/loss followed by the letter "s" denote the exchange, or pit-settlement price for some markets.

Market


Date/Price Entered


Date/Price Exit


Points/Cents




Units


Open Profit
/ (Loss)

Long Sep IMM e-mini NASDAQ Index

9/05, 7824.50

9/05, 7839.75

+ 15.25

1

$295.00

Short Sep IMM e-mini NASDAQ Index

9/10, 7765.25

9/10, 7779.50

– 14.25

1

($295)

Short Sep IMM e-mini NASDAQ Index

9/11, 7818.25

9/11, 7846.75

– 28.50

1

($580)

Long Sep IMM e-mini NASDAQ Index

9/11, 7891.75

9/12, 7925.25

+ 33.50

1

$660.00

Short Oct NYMX Light Sweet Crude Oil

9/12, 5441, 5498

9/12, 5438, 5537

– 39

1

($410)

Short Oct NYMX Light Sweet Crude Oil

9/13, 5486, 5501

9/13, 5500, 5497

– 10

1

($125)

Long Oct NYMX Light Sweet Crude Oil

9/16, 6254

9/16, 6238

– 16

1

($165) aps

Short Dec IMM e-mini NASDAQ Index

9/18, 7851.00

9/18, 7887.25

– 36.25

1

($733) aps

Short Nov NYMX Light Sweet Crude Oil

9/18, 5808, 5804

9/18, 5835, 5806

– 29

1

($310)

Short Nov NYMX Light Sweet Crude Oil

9/18, 5781, 5889, 5883,

9/19, 5889, 5909, 5893

– 138

1

($1,410)

Short Dec IMM e-mini NASDAQ Index

9/19, 7956.50

9/19, 7926.50

– 30.00

1

($610)
PERFORMANCE RESULTS HAVE MANY INHERENT LIMITATIONS, SOME OF WHICH ARE DESCRIBED BELOW. NO REPRESENTATION IS BEING MADE THAT ANY ACCOUNT WILL OR IS LIKELY TO ACHIEVE PROFITS OR LOSSES SIMILAR TO THOSE SHOWN. IN FACT, THERE ARE FREQUENTLY SHARP DIFFERENCES BETWEEN HYPOTHETICAL PERFORMANCE RESULTS AND THE ACTUAL RESULTS SUBSEQUENTLY ACHIEVED BY ANY PARTICULAR TRADING PROGRAM.
ONE OF THE LIMITATIONS OF HYPOTHETICAL PERFORMANCE RESULTS IS THAT THEY ARE GENERALLY PREPARED WITH THE BENEFIT OF HINDSIGHT. IN ADDITION, HYPOTHETICAL TRADING DOES NOT INVOLVE FINANCIAL RISK, AND NO HYPOTHETICAL TRADING RECORD CAN COMPLETELY ACCOUNT FOR THE IMPACT OF FINANCIAL RISK IN ACTUAL TRADING. FOR EXAMPLE, THE ABILITY TO WITHSTAND LOSSES OR ADHERE TO A PARTICULAR TRADING PROGRAM IN SPITE OF TRADING LOSSES ARE MATERIAL POINTS WHICH CAN ALSO ADVERSELY AFFECT ACTUAL TRADING RESULTS. THERE ARE NUMEROUS OTHER FACTORS RELATED TO THE MARKETS IN GENERAL OR TO THE IMPLEMENTATION OF ANY SPECIFIC TRADING PROGRAM WHICH CANNOT BE FULLY ACCOUNTED FOR IN THE PREPARATION OF HYPOTHETICAL PERFORMANCE RESULTS AND ALL OF WHICH CAN ADVERSELY AFFECT ACTUAL TRADING RESULTS.
PAST PERFORMANCE IS NOT NECESSARILY INDICATIVE OF FUTURE RESULTS. TRADING FUTURES AND OPTIONS INVOLVE SUBSTANTIAL RISK OF LOSS AND ARE NOT SUITABLE FOR EVERYONE.
ALL market research for my original work courtesy of:
  Genesis Financial Technologies: www.TradeNavigator.com
BRIAN SCHAD®
---
SCHAD Commodity Futures & Options Trading Corporation is an independent commodity futures trader, commodity trading consultant, educator, a commodity futures & options industry promoter, and a Veteran-owned entity not in any way affiliated with the National Futures Association.
---
Schad Commodity & Brian R. Schad supports the Navy SEALs Brotherhood Beyond Battlefield® Fund – a small, non-profit, veteran operated 501(c)3 veteran charity.  Nothing in life is more important than freedom, so it is imperative to support those whom have risked everything to ensure our exceptional American way-of-life.  The Navy SEALs Brotherhood Beyond Battlefield® Fund averages 12-15 urgent cases of need per year since its 2009 inception with 98.3% of ALL donations utilized for its charter.  Your modest donation goes a long way and is much appreciated.  (GuideStar presented here for your review.)  Thank you.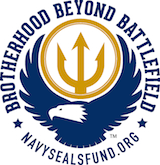 Futures and options trading involve substantial risk. The valuation of futures and options may fluctuate, and as a result, clients may lose more than their original investment. In no event should the content of this website be construed as an express or an implied promise, guarantee or implication by or from SCHAD COMMODITY FUTURES & OPTIONS TRADING CORPORATION, or BRIAN SCHAD® that you will profit or that losses can or will be limited in any manner whatsoever. Past results are no indication of future performance. Information provided on this website is intended solely for informative purposes and is obtained from sources believed to be reliable. Information is in no way guaranteed. No guarantee of any kind is implied or possible where projections of future conditions are attempted.
©1997-2019, Schad Commodity Futures & Options Trading Corporation, Inc. All rights reserved. The mark "BRIAN SCHAD®" is a mark filed under Schad Commodity Futures & Options Trading Corporation, Inc. and is intended for exclusive use on the SchadCommodity.com, promotional website. Any other use of "BRIAN SCHAD®", or descriptions, images, or pictures, of Brian Schad (the individual) without written permission by Brian Schad, President, is prohibited. No part of the Schad Commodity Futures & Options Trading Corporation website may be reproduced in any form without written permission by Brian Schad, President.