The Official Brian Schad Commodity Futures
& Options Trading Corporation Website
Commitment to Trading Excellence

Schad Commodity Blog & Commentary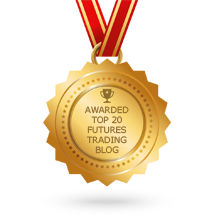 This commentary is intended to provide unique insights with my 20+ years experience for the commodity futures markets we use in our everyday lives and is recognized, and has been selected, by Feedspot as one of the the Top 20 Futures Trading Blogs on the web.  Schad Commodity views & opinion only. For additional commentary, and to assure you're receiving the Schad Commodity Daily Report, be sure to connect on Facebook® & Twitter®.
From the desk of Brian Schad: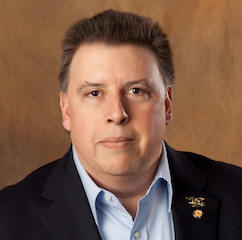 Once each week, usually on Friday evenings, we'll update our personal weekly commodity trading charts and review them for changes in "net long" or, "net short" holdings between the big commercial commodity traders, large speculators, and the usually uninformed public. This is our professional analysis of "the bigger picture" and current dynamics for each market which provide a spyglass view of the BIG commercial traders and what they are currently doing to influence the futures markets.
As you may already know, insider trading with stocks on Wall Street is very illegal. However, in the commodity trading industry, large/commercial traders MUST report their positions EACH WEEK to the CFTC regulatory body, hence, we monitor them on a weekly basis. Although the futures markets themselves will ultimately provide the most accurate illustration of trend, these (weekly) charts we've identified, serve to forewarn us of the next possible bigger move.
Here are the commodity markets which illustrate their forthcoming changing picture, and ones we will be watching closely to consider taking a position in next week:
UP Trending Futures Markets: US Dollar Index and Natural Gas
DOWN Trending Futures Markets: Cocoa, Hard-Red Winter Wheat, Live Cattle, British Pound, and Euro-FX
ALL COMMENTARY IS CONSIDERED OPINION & VIEWS FROM THE AUTHOR AND NOT A SOLICITATION OF ANY SECURITIES. THE RISK OF LOSS IN TRADING COMMODITY INTERESTS CAN BE SUBSTANTIAL. YOU SHOULD THEREFORE CONSIDER WHETHER SUCH TRADING IS SUITABLE FOR YOU IN LIGHT OF YOUR FINANCIAL CONDITION.